UK Imams agree to perform underage marriages
Its not that UK companies arent innovating Dyson , ARM and so on create patents at significant levels theyre just not innovating at a sufficient level to break into the global top 100 listing, said Bob Stembridge, lead intellectual property (IP) analyst for Thomson Reuters IP and science division. France led the European entries with 12 companies on the list. But what are French companies doing that UK companies are not? Stembridge said the answer lies in research and development (R&D). Investment in R&D in the UK is $39.5bn, about $10bn less than France, he said. The list featured several global technology firms, including the expected appearances from US giants such as Apple , Microsoft and IBM . The list also included South Korean company Samsung , as well as several European companies such as Philips , Ericsson and Siemens . Selected IT companies on the Thomson Reuters top 100 innovators list Alcatel-Lucent Texas Instruments Toshiba The study suggests that less expenditure on research and development is leading to a lower level of innovation within the business sectors of countries that do not appear on the list. To boost UK R&D, the government introduced Patent Box legislation at the start of the current financial year, allowing companies tax relief on profit made through sales of patented products. But Stembridge said it may take time to see the effects of this legislation. Off of the back of [the legislation] GlaxoSmithKline confirmed plans to invest an additional 500m in new research facilities and create 1,000 new jobs. So down the line, we might expect to see that having an impact and in future years we may begin to see UK companies on the list, he said.
Google UK Ltd's Tax Rate Was Actually 83.8% Of Profits So What Were The Guardian Talking About?
Google Ads Our sites contain advertising from Google; these use cookies to ensure you get adverts relevant to you. You can tailor the type of ads you receive by visiting here or to opt out of this type of targeting you can visit the 'Your Online Choices' website by clicking here. Webtrends / Google Analytics This is used to help us identify unique visitors to our websites. This data is anonymous and we cannot use this to uniquely identify individuals and their usage of the sites. Dart for Publishers This comes from our ad serving technology and is used to track how many times you have seen a particular ad on our sites, so that you don't just see one advert but an even spread. This information is not used by us for any other type of audience recording or monitoring. ComScore ComScore monitor and externally verify our site traffic data for use within the advertising industry. Any data collected is anonymous statistical data and cannot be traced back to an individual. Local Targeting Our Classified websites (Photos, Motors, Jobs and Property Today) use cookies to ensure you get the correct local newspaper branding and content when you visit them. These cookies store no personally identifiable information. Grapeshot We use Grapeshot as a contextual targeting technology, allowing us to create custom groups of stories outside out of our usual site navigation. Grapeshot stores the categories of story you have been exposed to. Their privacy policy and opt out option can be accessed here. Subscriptions Online Our partner for Newspaper subscriptions online stores data from the forms you complete in these to increase the usability of the site and enhance user experience. Add This Add This provides the social networking widget found in many of our pages.
UK young 'far behind other nations'
Not as much as their publishing this piece of dreck on the subject, true, but then that was a comment piece where the rules of reality and evidence are thought to be rather lower. But heres their report anyway : Google is back in the firing line over its tax affairs after the giant internet firm revealed it paid only 11.6m to the Treasury last year, despite generating $5.5bn (3.4bn) of business in the UK. Margaret Hodge, the chairwoman of the Commons public accounts committee who earlier this year accused Google of breaking its company motto of dont be evil said it had once again shown contempt for its customers and UK taxpayers. Googles complex tax arrangements, under which sales are booked in Ireland but revenues funnelled to a subsidiary in the tax haven of Bermuda, help the group pay minimal tax on the billions it earns outside the US. Google UK said in its latest accounts that it earned pre-tax profits of 37m on a turnover of 506m. The thing is, Google didnt pay 11.6 million in tax on that 37 million profit. Its paid 30.8 million in tax on that profit of 37 million for a tax rate of 83.8%. The actual accounts I have here. And as you can see the numbers The Guardian are using are simply wrong. The reason why theyre wrong is also simple enough to explain. Google was expensing certain of the stock awards that theyve made to staff. HMRC has, possibly correctly, insisted that these are not in fact tax-deductible expenses. They might well be correct under IFRS but theyre not under the tax rules: therefore previous tax deductions taken have to be reversed and the tax paid. Which is how Google UK Ltd is in fact paying an 83.8% tax rate in a country where the headline tax rate is 24% (for the year under discussion).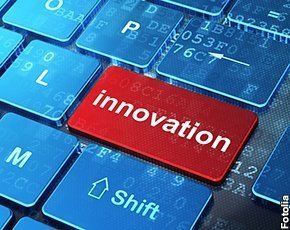 Photo: ITV Exposure Religious leaders appeared willing to agree to perform underage marriages at some mosques across the UK, an ITV investigation has discovered. Two undercover reporters called 56 mosques for Exposure to ask whether they would perform the marriage of a 14-year-old girl. Two-thirds of those contacted refused to perform the marriage, and many of them made clear they found the request abhorrent. But 18 of the respondents spoken to agreed. An undercover reporter called the Al Quba Mosque and Shahporan Islamic centre, in Manchester, posing as a single mother who wanted to have an Islamic marriage, known as a nikah, for her 14-year-old daughter. The Imam at this mainstream mosque, with a congregation of one thousand, told her "that's not going to be a problem". The Al Quba Mosque and Shahporan Islamic centre and the Imam were approached for comment but have not responded to the programme. Around 400 schoolchildren mainly girls from South Asian communities – are forced into marriage every year in the UK, according to official Government figures. The vast majority of forced marriages of British children happen abroad, according to official statistics. But the Exposure investigation has been told by experts in the field that children as young as 10 are being forced into marriage in the UK. "Meera" said she was married in the UK when she was 15-years-old. She told the programme she found the experience so devastating that she has not been able to tell her friends or family, and she remains trapped in her forced marriage, 40 years on. Nazir Afzal, Chief Crown Prosecutor for the CPS North West, told Exposure that "forced marriage is probably the last form of slavery in the UK". He said: The law in this country is very straight forward, that you cant marry until youre 16, also that you cant engage in sexual activity consensually until you are the age of 16.