Teen Busted at Food Court After Allegedly Stabbing Mother, Brother to Death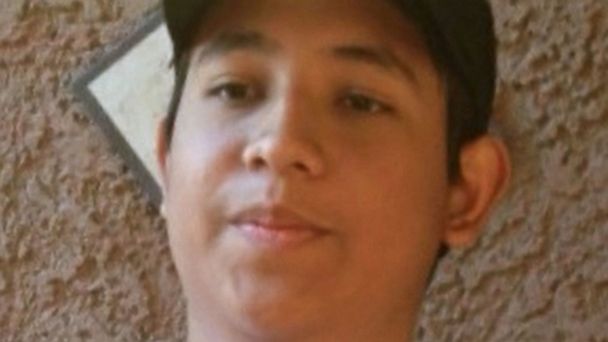 "SNAP participation mirrors the economy," Birnbach said. "As the economy improves, the number of people in SNAP will go down. But low-income workers will be the last to feel that recovery, which is why the numbers are still growing." Birnbach said 350,000 Californians could be dropped because of tightened work requirements. An additional 280,000 residents might lose their benefits because of the eligibility changes. Also, 300,000 households could face monthly reductions averaging $60 under another part of the proposal. Caroline Danielson, a research fellow at the nonpartisan Public Policy Institute of California, said cutbacks will translate into more poverty. "As a nation, philosophically, there's a trend toward linking benefits to work," she added. "But with the recession, are jobs really available? And do we want to cut people off the program without work?" The monthly benefit already is scheduled to be trimmed Nov. 1 as a federal stimulus provision expires. A family of four will receive $36 less each month. As the political debate continues, Sacred Heart's Luna said Santa Clara County food pantries typically see a spike of people coming in the last week of each month.
Food Events in New Jersey for October 2013 (Video)
But let me tell you something — I had no clue. My SNAP Challenge last week taught me that merely observing someone else's plight does not hold a candle to consciously altering your habits to better understand what it might be like to live someone else's life. Ron Shaich The Supplemental Nutrition Assistance Program was formerly called the food stamp program. In the SNAP challenge, you live on a food and beverage budget of $4.50 a day, the average amount a recipient of food stamps gets in benefits. I was hungry last week — laser-focused on how much food was left in the fridge and how many dollars were left in my wallet. I was scared about eating portions that were too big, and wasn't sure what to do if my food ran out. I canceled two scheduled dinners, knowing they were way beyond my budget. But I was doing this challenge on my own. Eighty percent of households that have problems putting food on the table include the most vulnerable — children, the elderly and the disabled. Most people in the SNAP program would have considered my challenge as a "household of one" to be a luxury. My approach to grocery shopping was to try to stay full. That meant carbohydrates. In retrospect, it was a poor choice. I ended up with a diet largely based around pasta, lentils, chickpeas and cereal.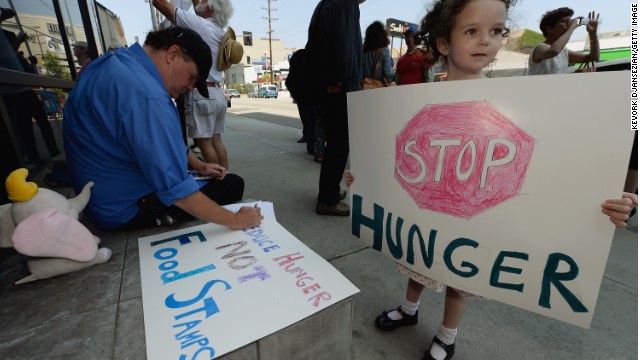 His mother, Elvira Canales-Gomes, 40, and his little brother, Cesar Navarro, 9, were found dead on Friday, covered in knife wounds. The mother was found with a butcher knife embedded in her chest, and the boy was found dead in a bathtub, according to cops. Police were called to the home to conduct a welfare check when Canales-Gomes did not appear for work, Henderson Police said. Navarro-Canales, a high school junior, was initially considered a missing person and believed to be a victim of the crime. As the investigation progressed, Navarro-Canales went from a missing person to a person of interest, said police spokesman Keith Paul. Cops think the teen may have killed his family on Sept. 17, following a celebration for his 16th birthday. Detectives believe Navarro-Canales left the apartment on Sept. 18 and walked to the Strip, Paul said. While it was suspected that he may have returned to the apartment sometime after his family was discovered, detectives have found no evidence that he returned to the apartment. Police said the family was from Mexico, but would not confirm whether Navarro-Canales was a U.S. citizen. Navarro-Canales was booked into the juvenile holding area of the Clark County Detention Center, according to police. However, he has been charged as an adult on two counts of murder. The teen will first appear in court on Monday, Sept. 30. He has not yet entered a plea or obtained counsel, according to a clerk in the Henderson Justice Court.
Federal food stamp debate worries California advocates
October 5, 13th Annual Oktoberfest, rain date is October 6th from 2 8 p.m. Time: 2-9 pm Location: Veterans Park on Bay & Shrewsbury Avenues, Highlands, NJ Come enjoy authentic German food, childrens activities, crafters, live music, dancing and other great entertainment. Authentic German food is a highlight of this famous festival. Executive Chef Butch Greenwaldt formerly of the Hofbrauhaus is preparing the menu with plenty of traditional German favorites hot off the grill such as bratwurst, knockwurst, kraut, potato pancakes, goulash, sauerbraten and Bavarian noodles along with other tasty fare to please the kids and those less adventurous. Bradenbach will perform live authentic German music and the Bayern Verien German Dancers will be sure to get the crowd moving. This year there will be two new contests added to the Oktoberfest fun. Festivities will include a Best-Dressed Contest, and a Beer Stein Holding Contest with special prizes. There will also be a Super 50/50 drawing with 50% of the proceeds going to the lucky winner. The Highlands Business Partnership is sponsoring this event. Cost: Admission and Parking is free For more information, call 732-291-4713 or visit http://www.highlandsnj.com/hbp/calendar/html/oktoberfest.html 5. October 6, 25th Annual Chower Cook -Off Classic Time: 11 a.m. to 4 p.m.