According to The Straits Times, Spuul especially wants to expand its reach in the larger Indian market. "The funds will be used to expand our technical infrastructure and team, provide marketing activities and create content," said co-founder and chief technical officer S Mohan. Discussions with venture capital firms in the United States, Britain and Singapore are ongoing, he said. Spuul is streaming 2,000 movies daily and adding 30% viewers every month. Spuul has about 1,000 movies in its library. Two thirds of its current one million viewers were from India, watching movies on their PCs, smartphones and tablets. It expects to have six million viewers in the next six to 12 months and 600 million over the next five years, comprising viewers in the Indian subcontinent, Indian professionals and their families in other countries as well as Bollywood fans. The Indian market had 137 million internet users last year, up 26% from 2011. Fifteen million broadband connections were added in India between January and May this year. Spuul chief executive officer and co-founder Subin Subaiah said the company would keep adding new features to make it convenient for its viewers. Today, Spuul has launched Offline Sync, which lets customers view content without being connected to the internet. Going forward, Spuul wants to produce its own movies, capitalising on the 35 years of experience of chairman and co-founder Sudesh Iyer. Iyer has helped produced Indian movies and TV programmes as well as set up the Sony Entertainment TV in India, according to the Singapore Daily report.
The Worst Plot Holes in Sports Movies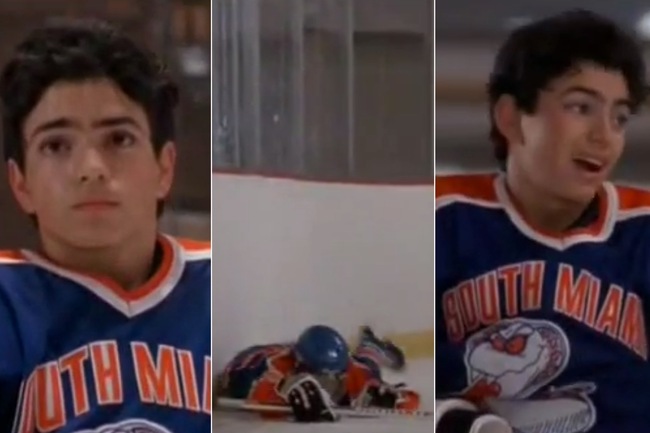 This documentary ventures outside the realm of polemics to examine the dangers doctors endure to provide safe procedures for women coping with unfathomable decisions. Rated PG-13. Note: Filmmaker Martha Shane will appear at select shows at the Roxie ; check website ( www.roxie.com ) for more information. Broadway Idiot It's one of the weirder career arcs we've seen: Green Day making the leap from East Bay punks to savvy stadium band to Broadway. The documentary tracks the band's role in the Broadway show, the hurdles and learning curve in adapting the music into a show, and the illuminating effect it's had on front man Billie Joe Armstrong . Not rated. Carrie This reimagining of the classic horror tale makes a couple of distinct points: Don't mess with a girl and her senior prom, and bullying bounces back. Chloe Grace Moretz kicks butt in a telekinetic way, with Julianne Moore as her devout mama. Rated R. Concussion In this sexual drama, Abby awakens the morning after getting hit in the head and sees her existence with new eyes. Domesticity – a house, kids, a wife, a career – seems so staid. She wants to stretch herself as Eleanor, embracing a double life as a prostitute. Rated R. Escape Plan A mastermind of structural security ( Sylvester Stallone ) ticks off the wrong scumbags, becoming ensnared in one of his deviously designed prisons.
Everything about how Henry Rowengartner ends up with, possesses, and eventually loses his superhuman pitching abilities is ridiculous. Not that it matters because I still love the movie. Plot Hole: Honestly, I can get on board with all of the tomfoolery right up until Rowengartner's final inning on the mound for the Cubs when his arm suddenly goes back to normal. With an aging Chet "Rocket" Stedman permanently sidelined with some kind of rotator cuff thing, Rowengartner is forced to improve because, apparently, he and Rocket are the only pitchers on the roster. He comes up big with the hidden ball trick, but just when it looks like he's out of ideas, his mom suggests from the stands that he "float it." The floater was her go to pitch back in her ball playing days. Obviously, it totally works! Oh waitpitching underhand is not allowed in MLB. Ohand waitexactly how close was the pitcher's mound to the stands? I'm thinking it's far enough away to be considered conversation prohibitive. The Waterboy Buena Vista Pictures While in a college science class taught by Colonel Sanders, The Waterboy's Bobby Boucher answers the professor's question about alligator aggression by dropping some knowledge passed onto him by his Mama. Mama says alligators are ornery because they've got all them teeth and no toothbrush. Plot Hole: Everyone has a good laugh at Bobby's expense and then a nerd in one of the front rows explains that it's actually because of an enlarged medulla oblongata, which he claims is the portion of the brain that regulates aggression. Yeahexcept it doesn't! The medulla oblongata controls basic functions like breathing, digestion blood vessel function and swallowing and sneezing. Nice try, nerd. The Longest Yard Paramount Pictures I realize that pointing out a pothole in an Adam Sandler movie is kind of ridiculous, since everything about his films tends to be based in an alternate reality. The Longest Yard is actually a remake of another movie and, therefore, not another rehash of a story in which a man of questionable intelligence and likability conquers his own world.