United States Capitol Shooting – News Update: Profile on Miriam Carey; Connecticut Woman Accused in Washington D.C. Shooting
On Friday, September 27, 2013, before Rouhani's departure from New York, the Iranian president and American President Barack Obama held a telephone conversation. The call was the first direct communication between an Iranian and a US president since Iran's Islamic Revolution in 1979. 3, 2013 at 9:45 AM TEHRAN, Oct. 3 (UPI) — Iran is willing to consider a memorandum of understanding for direct flights to the United States, a national aviation director in Iran said. Iranian President Hassan Rouhani called on legislators in the Islamic republic this week to review the prospects for direct flights between the United States and Iran. He has moved to engage his adversaries since winning Iranian elections this year by running as a moderate. Civil aviation director Hamid Reza Pahlavani said the government was ready to sign a preliminary agreement on the agenda, the semiofficial Fars News Agency reported Thursday. A parliamentary committee on national security and foreign policy in Tehran said the measure would not only help Iranian expatriates travel home but improve ties with the United States, Fars reported. Rouhani spoke by phone with U.S. President Barack last week as the Iranian president was returning home from the U.N. General Assembly meeting in New York, Fars said. Both leaders also exchanged formal letters on the nuclear impasse. Bilateral ties were severed in 1979 when the U.S. Embassy in Tehran was seized by student revolutionaries. Rouhani's government is looking for relief from sanctions imposed for a controversial nuclear program its adversaries say is geared toward weaponization.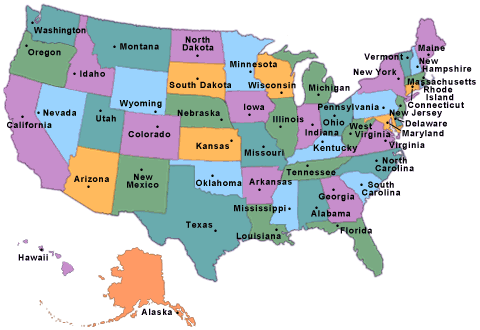 Capitol Hill was put on lockdown Thursday after a woman by the name of Miriam Carey drove her car into barriers surrounding the White House and lead police on a high-speed chase through Washington, D.C. Eventually, the driver was fatally shot by police. Like Us on Facebook The 34-year-old woman was a mother and a dental hygienist from Stamford, Conn, however authorities described Carey has having a "mental illness." "She had post-partum depression after having the baby" last August, said the woman's mother, Idella Carey, reports ABC News . She also suffered from psychosis and was using medication for schizophrenia. "A few months later, she got sick. She was depressed. … She was hospitalized," her mother added. According to Idella, Miriam had "no history of violence" and she did not know why she was in Washington, D.C. She said she believed Carey was taking the little girl to a doctor's appointment today in Connecticut. Carey was fired from her job as a dental hygienist about a year ago, and had experienced a head injury following a fall, her employer Dr. Brian Evans revealed. A federal law enforcement official also said that she showed signs of "serious degradation in her mental health." Dr. Steven Oken, her boss of eight years, described Carey as a "non-political person" who was "always happy." "I would never in a million years believe that she would do something like this," he said. "It's the furthest thing from anything I would think she would do, especially with her child in the car. I am floored that it would be her." Carey's 19-month-old daughter Erica has been placed in protective custody, reports the NY Daily News .
United Airlines Introduces New Signature Seat Design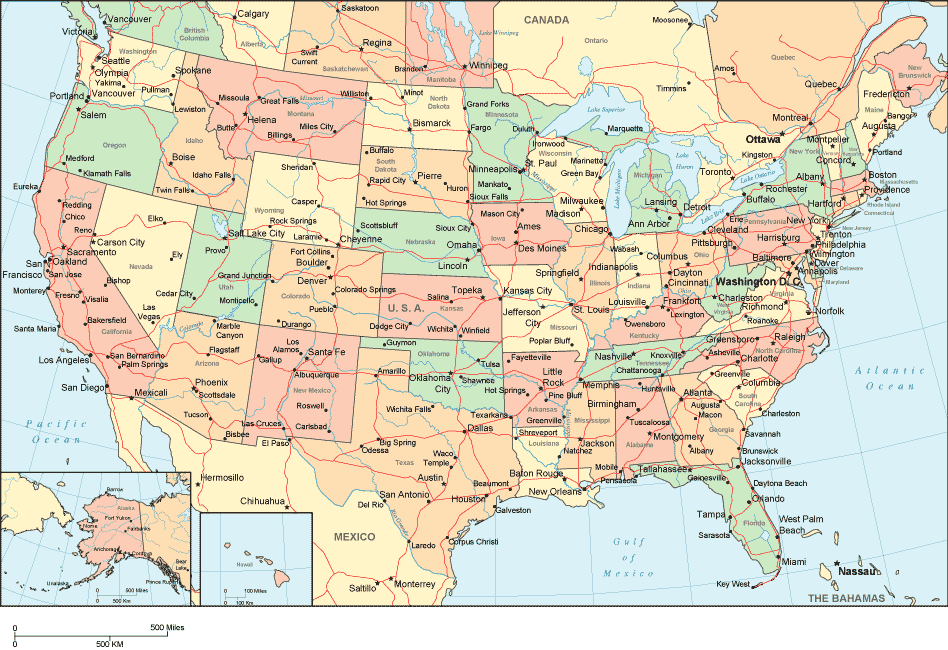 Thu Oct 3, 2013 2:23pm EDT United Airlines Introduces New Signature Seat Design PR Newswire CHICAGO, Oct. 3, 2013 CHICAGO, Oct. 3, 2013 /PRNewswire/ — United Airlines today unveiled a new, signature seat design focused on customer comfort and environmental responsibility, with a sophisticated, modern look. The company will deploy the new seats on hundreds of aircraft that fly within the United States, Canada, Central America and the Caribbean. The new design includes: Bold elements, such as multi-tonal leather seat covers, distinctive double-stitch patterns, sculpted contouring and a new United-branded tag More ergonomic and supportive cushioning and additional seat-back storage space in United Economy Plus and United Economy Technology that makes the seats more environmentally friendly by reducing seat weight and volume, contributing to less fuel burn The airline is introducing the new design today with a Bombardier CRJ700 operated by United Express carrier SkyWest Airlines. United expects to deploy the new look on its domestic mainline aircraft and on regional aircraft operated by United Express carriers. Ultimately, United plans the new design to be on more than 60,000 seats on more than 500 aircraft, including, United anticipates, approximately 400 aircraft by 2015. "Our customers will see a distinctive, consistent look on our aircraft that underscores our modern fleet and our onboard investments to make their travels more user-friendly," said Jeff Foland, United's executive vice president of marketing, technology and strategy. The airline developed the seats with global travel and transport design consultant Priestmangoode. Photos are available at http://newsroom.unitedcontinentalholdings.com/seatredesign . Customer-Friendly Upgrades In September, United ranked among the top airlines in "Best Economy Class Flight Experience" in the USA Today-sponsored "10Best Readers' Choice Travel Awards" contest. As United continues to invest in customer products and service in the air and on the ground, the airline also offers: More aircraft with premium-cabin flat-bed seats than any other U.S. carrier More aircraft with extra-legroom economy seating than any other U.S. carrier Nearly 100 Wi-Fi-equipped aircraft and plans to outfit approximately 30 aircraft with satellite Wi-Fi each month, with nearly all of United's worldwide mainline fleet on schedule for completion in 2014 Upgraded United Club lounges in Chicago O'Hare Terminal 2, Seattle and San Diego More aircraft with live television available than any other airline in the world About United United Airlines and United Express operate an average of 5,341 flights a day to more than 360 airports across six continents. In 2012, United and United Express carried more passenger traffic than any other airline in the world and operated nearly two million flights carrying 140 million customers. United is investing in upgrading its onboard products and now offers more flat-bed seats in its premium cabins and more extra-legroom economy-class seating than any airline in North America.
Democrats still united in ObamaCare battle, Republicans in disarray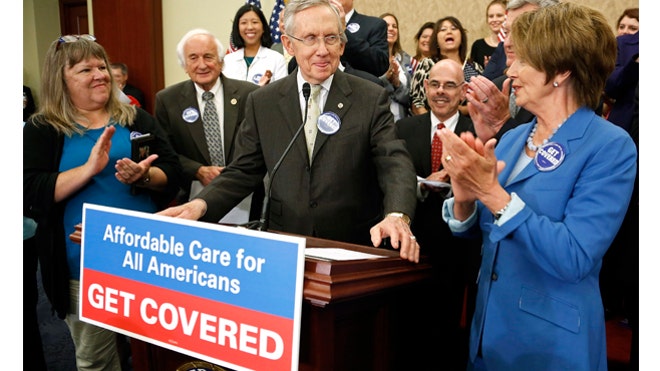 Charles Schumer, D-N.Y., Senate Majority Leader Harry Reid of Nev., and Senate Majority Whip Richard Durbin of Ill., arrive for a news conference on Capitol Hill in Washington. Reid told reporters that House Speaker John Boehner of Ohio, and House Republicans are the obstacle to ending the government shutdown crisis.AP Photo/J. Scott Applewhite FILE – Sept. 30, 2013: From left, Senate Majority Leader Harry Reid of Nev., Senate Budget Committee Chair Sen. Patty Murray, D-Wash. and Senate Majority Whip Richard Durbin of Ill. during a news conference on Capitol Hill in Washington.AP Photo/J. Scott Applewhite, File U.S. Senate Majority Leader Harry Reid (C) and House Minority Leader Nancy Pelosi (R) lead a rally to celebrate the start of the Affordable Care Act (commonly known as Obamacare) at the U.S. Capitol in Washington, October 1, 2013.Reuters As the fight over ObamaCare reaches its apex, conservatives are looking for elected leadership to give voice to their concerns about the future of our country. Unfortunately, many Republican lawmakers are giving voice to the other side. While Democrats remain united in their intransigence, these Republicans are busy scoring points for the other team instead of fighting with a united front. When Democrats proposed the federal takeover of the healthcare sector in 2009, they all remained united behind an uncompromising position and aggressive tactics. Every Senate Democrat, even those from red states, voted to ram ObamaCare through the Senate using extraordinary parliamentary procedures. They were all willing to walk the plank for the broader goal of creating dependency; even though they knew the majority of their constituents vociferously opposed their proposal.