Content about Economy of the United Kingdom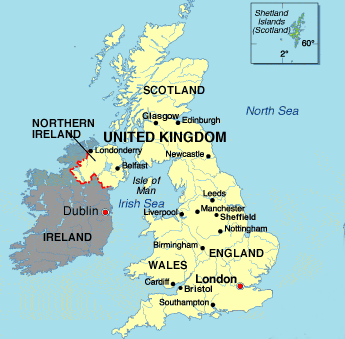 The slower pace of deficit reduction means that the next government will be required to implement substantial spending reductions (and/or tax increases) if public debt is to be stabilised and reduced over the medium term. The Stable Outlook on the UK's sovereign ratings reflects the following factors. – Under Fitch's baseline economic and fiscal scenario, which assumes a continued policy commitment to reducing the underlying budget deficit and medium-term annual growth potential of 2%-2.25%, government debt gradually falls as a share of national income in the latter half of the decade. – The long average maturity of public debt (15 years) – the longest of any high-grade sovereign -exclusively denominated in local currency and low interest service burden implies a higher level of debt tolerance than many high-grade peers. – The international reserve currency status of sterling and the ability and willingness of the Bank of England to intervene in the UK government debt market largely eliminates the risk of a self-fulfilling fiscal financing crisis. – The gradual improvement in the UK banking sector's capital and liquidity position has further reduced contingent liabilities arising from this sector. The UK's 'AA+' rating is underpinned by its high-income, diversified and flexible economy as well as a high degree of political and social stability. The monetary policy framework as well as sterling's international reserve currency status afford the UK a high degree of financial and economic policy flexibility. Strong civil and policy institutions and a high degree of transparency enhance the predictability of the business and economic policy environment that compares favourably with peers in the 'AA' category. Weak economic performance and growth prospects, relatively high levels of private and foreign as well as public debt, along with sizeable twin fiscal and current account deficits, are weaknesses relative to rating peers. RATING SENSITIVITIES The Stable Outlook indicates a less than 50% chance of a change in the UK sovereign ratings over the next two years. The main factors that could lead to a negative rating action, individually or collectively, are: – Failure to stabilise the government debt to GDP ratio over the medium term. – Increased threat to macro-financial stability, for example arising from an intensification of the eurozone crisis or an erosion of confidence in the UK's policy commitment to price stability. The main factors that could lead to a positive rating action, individually or collectively, are: – Stronger economic recovery and rebalancing of the UK economy than currently forecast.
Tesco has held discussions with Trader Joes and others about selling Fresh & Easy, but a break-up of the business is considered the most likely option, the report said. Other options include closing the business and selling off assets. March 26, 2013 7-Eleven will rebrand convenience stores in Ohios Cuyahoga and Lorain counties as part of a 19-store lease from Allentown, Pa.-based Lehigh Gas Partners LP. March 22, 2013 Report: Tesco uncertain of commitment to Fresh & Easy In another sign that British retail giant Tesco is reconsidering its U.S. Fresh & Easy division, the company sent an email sent to shoppers in which it acknowledged that the grocer doesn't know "if Tesco will continue to own the company," the Los Angeles Times reported. March 15, 2013 Safeway Inc. said that Bruce Everette, 61, is retiring as EVP retail operations after a 44-year career at Safeway. March 1, 2013 Marks & Spencer to unveil green lease policy for stores Marks & Spencer, one of the leading retailers in the United Kingdom, is set to unveil a new property lease policy under which all new M&S stores will have green clauses as standard enabling landlords and tenants to better manage a building's environmental performance. January 31, 2013 John Lewis department stores said Thursday it has appointed Mark Lewis as online director for the chain, effective March 4. January 29, 2013 A report by Bloomberg said that Tesco Plc may be recovering from its financial doldrums, as the countrys largest supermarket chain has matched market growth for the first time in more than 18 months. January 3, 2013 The hunt is on for a new chief executive at Safeway following the resignation of longtime chairman and CEO Steve Burd.