"I think we have found the right formula, not to be popular because we have not actually reached that yet, but to do the right thing for the country," she said. Austria's Socialists lost votes last month, though they remain the largest party. Italy's center-left Democratic Party, which now heads a shaky left-right coalition, bled votes to the anti-establishment 5-Star protest movement in a February election and is driven by factional squabbling. In Greece, Ireland and Spain, center-left parties are paying a high electoral price for having supported public pay and pension cuts required by international creditors. FEWER MEMBERS, LESS MONEY In Britain, the opposition Labour party is still distrusted because it presided over a deregulated financial market bonanza that ended in the crash of 2008, wrecking the reputation for economic competence once built by Tony Blair and Gordon Brown. In France, one of the few countries with an absolute center-left parliamentary majority, Socialist President Francois Hollande is deeply unpopular as his government dithers between old-style tax-and-spend policies and half-hearted welfare and labor market reforms, satisfying no one. With the membership and funding of mainstream parties dwindling in many countries, the center-left has rarely kept pace with new vectors of political action via social media and grassroots initiatives. Some of the center-left's woes may be temporary. When voters tire of center-right governments implementing austerity policies and scandal and attrition in office take their toll, the pendulum may swing back to the mainstream opposition. But the center-left can no longer offer much prospect of a rosier future through state intervention. There are fewer fruits of economic growth to redistribute, globalization continues to exert downward pressure on wages and working conditions in developed countries, and the demographics of ageing societies with shrinking workforces make welfare benefits and pensions ever harder to sustain. Compounding the left's problems, some conservative leaders such as Merkel and Swedish Prime Minister Fredrik Reinfeldt have successfully occupied the middle ground.
Tech stocks underperform as U.S. deadlock dents Europe shares
The fruits of their many investments, unfortunately, have been found not merely environmentally wanting but financially unsustainable, to boot, as the economic consequences of higher electricity prices and crippling national debt burdens have reared their ugly heads. Completely unsurprisingly, the falloff in government investment (i.e., subsidization) has been mirrored by a falloff in private investment, via Bloomberg : Clean-energy investment fell 14 percent in the third quarter from the prior three months as Europe curbed subsidies and cheaper U.S. natural gas lured investment. The $45.9 billion spent makes it almost certain that annual investment in renewables and energy-smart technologies will fall for the second consecutive year from $281 billion in 2012, Bloomberg New Energy Finance said in a statement. Investment in the quarter was 20 percent lower than the same period last year as spending in China, the U.S. and Europe fell. The U.S. saw the largest decline, sliding 41 percent to $5.5 billion, according to the London-based research company. Europes clean-energy industry is retrenching after subsidies were reduced in nations from Germany to Spain, which helped propel record growth in previous years. Cheap gas in the U.S. driven by a shale-drilling boom and a reduction in Chinas spending on wind power wind power also contributed to the overall decline, the London-based consultant said One of the most facepalm-worthy parts of all of this is that supporters of the Obama administrations regulatory war-on-coal largely and blithely rely on the argument that because the coal-substitute of natural gas has been doing so well, coal is naturally entering its sunset years anyway and will shortly fall prey to the economical powers of creative destruction but strangely, they often forget to mention that coal could easily regain market share in the event that natural gas prices begin to rise for whatever reason The Obama administration is effectively barring that from happening on the domestic scene, while foreign demand for coal is growing; you need look no farther than Europe as a current Exhibit A for that eventuality. The editors of RealClearEnergy , therefore, would rather the Continent spare us the lectures, emphasis mine: What happens when you dont frack and you decide to shut down nuclear?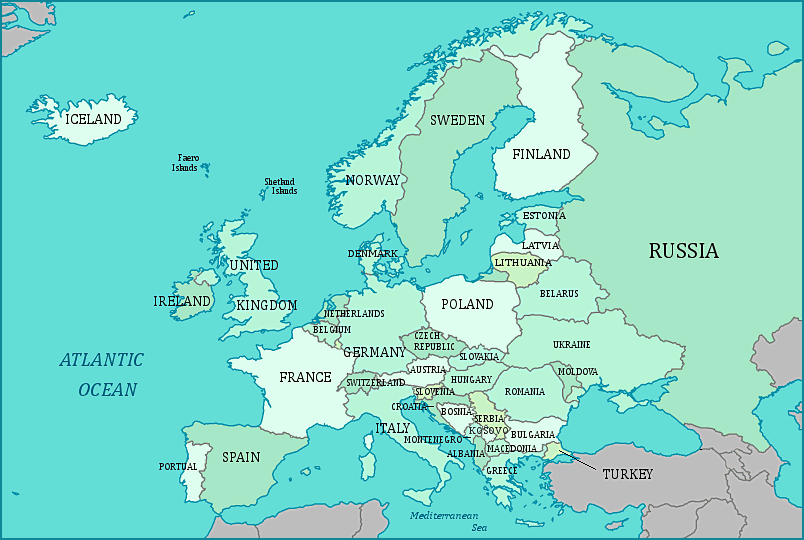 The STOXX Europe 600 Technology Index was the worst-performing European equity sector, falling 1.2 percent after being dragged lower by a 2.7 percent drop at wireless networks group Ericsson and a 9.5 percent slump at Dassault Systemes. Ericsson was hit by a ratings downgrade by Barclays, while Dassault, a software and consulting group, fell after warning that lower than expected orders would hit revenue growth. European equities were also held back by continuing stalemate in Washington over a new federal budget or raising the $16.7 trillion U.S. debt ceiling, which Treasury Secretary Jack Lew said the government would hit no later than Oct. 17. Even though most investors expect an eventual resolution, some have used the uncertainty to sell shares to cash in on the rally so far this year, with the FTSEurofirst 300 up 10 percent since the start of 2013 and the Euro STOXX 50 up 13 percent. Andrea Williams, European equity fund manager at Royal London Asset Management, said she had trimmed back some equity holdings over the last month. She added that revenue and profit warnings from the likes of Dassault Systemes and Unilever were a further reason to have sold off some equity positions. "We've raised a bit of cash. We're a little bit concerned about the forthcoming results season, as shown by the Dassault Systemes warning today," said Williams. Cyrille Urfer, head of asset allocation at Swiss bank Gonet, remained optimistic that politicians would reach a deal to raise the U.S. debt ceiling, which would in turn give another leg-up to European shares.