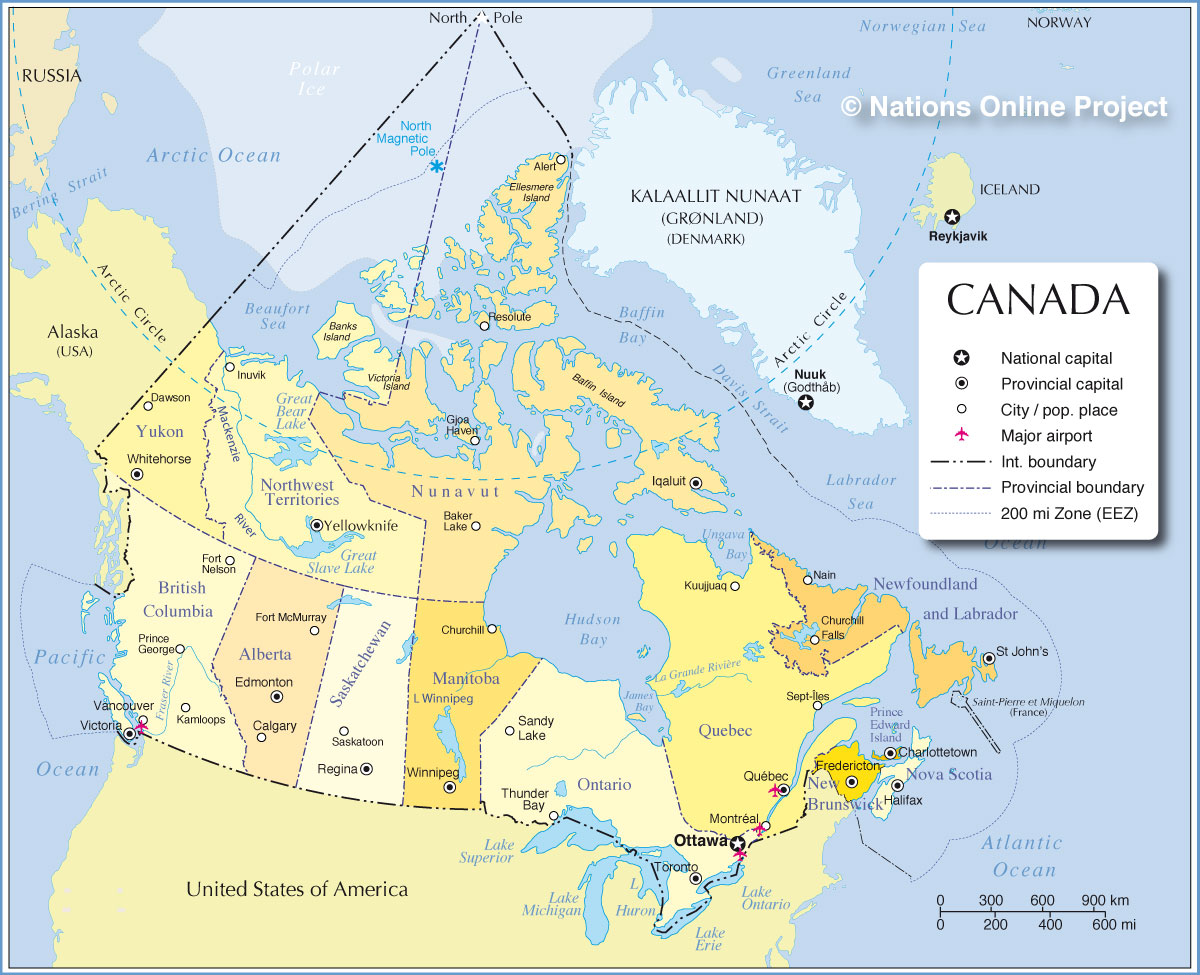 Arctic oil platform somewhere off Russia north-eastern coast in the Pechora Sea.Greenpeace/AFP/File Ottawa (AFP) Canadian consular officials are pressing Russia for answers about the detention of two Canadians among 30 activists held for protesting oil drilling in the Arctic, officials said Thursday. "Consular services are being provided to the two Canadian citizens," foreign ministry spokeswoman Beatrice Fenelon told AFP. Canadian officials are also "seeking further information about the detentions from local Russian authorities," she added. Russian border guards took control of the Dutch-flagged Greenpeace protest ship Arctic Sunrise and locked up the activists on Tuesday after they attempted to scale state energy giant Gazprom's Prirazlomnaya oil platform in protest over exploration in the Barents Sea. The border guards fired warning shots and detained two activists under armed guard, according to Greenpeace. After sliding down ropes from helicopters, the guards seized the vessel then towed the ship to the port of Murmansk, where the activists were held for questioning. On Thursday, a Russian court ordered several of the activists detained for two months for alleged piracy, including Paul Ruzycki from Canada, and was expected to rule on the others soon. The captain of the ship, US citizen Peter Willcox, was also given the same term. The veteran activist captained Greenpeace's Rainbow Warrior ship when it was bombed by French agents in 1985. Greenpeace said another Canadian, Alexandre Paul, was also being detained pending a court appearance in the northern port city. The non-governmental group's Canadian office said it has requested a meeting with Canadian Foreign Minister John Baird but has not heard back. Baird has pointed to Greenpeace's past "provocative actions on the high seas." "Obviously, it needs to follow all the specific rules and regulations with respect to navigation," he added.
Rogers Media Launches Next Issue Canada – Ken Whyte Appointed President –
The network of secure servers, which BlackBerry operates on behalf of its business clients, are sought after because they offer a level of security for e-mail transmissions that other devices cant provide. U.S. government agencies remain a customer of BlackBerry for that reason. BlackBerrys patent portfolio includes trademarks on smartphone designs and engineering as well as a share of 6,000 patents BlackBerry acquired, as part of a consortium, for $4.5 billion from bankrupt Nortel Networks Corp. in 2011. While revenue the Waterloo, Ontario-based device maker gets from subscriber services fees reached $794 million in the fiscal first quarter, thats come under pressure from carriers no longer willing to pass those charges on to their subscribers. As of June, the company had 72 million subscribers, down from 76 million in the previous three months. Three Companies I think thats probably the only way it will work — if they try to team up to buy part of the portfolio, Taylor said in a phone interview. No one wants to run the hardware business. Watsa, who models his investment style after billionaire investor Warren Buffett, said the group is still seeking financing for the offer, which will be subject to due diligence and further negotiation. It would be best if it were three companies: intellectual property, BlackBerry messenger and the services business, Stadtler said in a phone interview from Fort Worth, Texas. To maximize the value for the pension funds, you make those three different businesses. Of the Canadian pension managers, Toronto-based Ontario Teachers held the most BlackBerry stock, with 1.97 million shares at June 30 worth C$16.3 million yesterday, according to data compiled by Bloomberg. Ontario Teachers is Canadas third-largest pension fund; Alberta Investment ranks fifth by assets. Past Investments Ontario Teachers has made technology investments in the past. In June 2012, it was part of a group with BCE Inc., the countrys largest telecommunications operator, to acquire data-center operator Q9 Networks Inc. for C$1.1 billion.
More Team Canada leaks: recoil in horror at the black third jersey (Photo)
Photograph by: JASON KRYK , Postmedia News TORONTO a Economists at Canadaas leading banks presented a cautiously optimistic outlook Thursday, suggesting many of the headwinds that have battered the economy are starting to ease. aThereas still some risks out there but Iad argue theyare less significant than in the past and in that environment we should see some better growth numbers,a Royal Bank (TSX:RY) chief economist Craig Wright said after an event at the Toronto Region Board of Trade. But while concerns about the eurozone crisis and the U.S. fiscal cliff have eased, uncertainty south of the border remains, along with nervousness over the conflict in Syria and the future of the housing sector. With consumer spending improving and the housing market appearing set to cool, not collapse, there are signs of an upswing. aThe economies that will succeed going forward are the ones that can attract private capital and talented people to join their economies to slow down the impact of an aging population,a said National Bank economist Stefane Marion. Marion said Canada, and Ontario in particular, need to become more competitive in their manufacturing when compared with jurisdictions like Mexico, which is seeing an influx of investment in the auto sector. aI think there are ways to put policies in place to better leverage the North American framework to try to get a production process that is extremely competitive versus the rest of the world,a he said. While the outlook for Ontario is brightening for next year, Marion said the performance of the countryas most populous province wonat be astellar.a Anything above two per cent growth for the advanced economies, he added, should be viewed as good news. aFrom a cyclical basis I think Ontario is well positioned going into next year, however, from a structural basis, donat be fooled,a he said. aWe have a lot, a lot, of challenges.a TD Bank (TSX:TD) raised its outlook for Canadian economic growth for the third quarter Wednesday to 2.3 per cent in the July-September period compared with a June forecast for growth of two per cent, saying consumer spending will be the driving force. The bank still expects full-year growth will be 1.7 per cent in 2013 and 2.4 per cent in 2014. RBC put growth for this year slightly higher, at 1.8 per cent, and 2.8 per cent next a figures Wright said are a bit above the consensus but anot particularly robust.a Economists agree exports and business spending will have to pick up before the country sees more steady growth. The Canadian economy grew by 1.7 per cent in the second quarter as flooding in Alberta and a construction strike in Quebec took a toll, and while most economists expect some bounce back in the third quarter, the extent and timing remains uncertain.
owns Rogers Centre stadium, a year-round sports and entertainment facility, and the Toronto Blue Jays Baseball Club. @yahoofinance on Twitter, become a fan on Facebook Related Content Chart Your most recently viewed tickers will automatically show up here if you type a ticker in the "Enter symbol/company" at the bottom of this module. You need to enable your browser cookies to view your most recent quotes. Search for share prices Terms Quotes are real-time for NASDAQ, NYSE, and NYSEAmex when available. See also delay times for other exchanges . Quotes and other information supplied by independent providers identified on the Yahoo! Finance partner page . Quotes are updated automatically, but will be turned off after 25 minutes of inactivity. Quotes are delayed at least 15 minutes. All information provided "as is" for informational purposes only, not intended for trading purposes or advice. Neither Yahoo!
Canada's economic outlook gets passing grade from economists, with caution
Is that. According to the Redditor that uploaded the photo , these three jerseys just came into his store, so it seems safe to assume — just as it seemed safe when we saw a dour Jonathan Toews wearing the one on the left — that these are the official duds Canada will be sporting. And thus, I am filled with a great shame for our home and native land. The red one is still the best, and I think even those that hated it from the outset can agree that it looks better when juxtaposed with that monstrosity on the other side of the white one. Holy Lord. I was originally glad that the red jersey had no black. It was great to see the teams getting away from the unnecessary inclusion of black that plagued hockey jerseys in the 90s. But as it turns out, they were just saving the black for the worst jersey they could possibly make. What is that? It looks like a cigarette carton. The red logo looks like it was sponsored by Petro-Canada. The black one? Dunhill Fine Cut .