Movies 3609 Sturgis Rd. , Rapid City, SD 57702 605-342-2902 Offers & Events Business Overview Mr. Movies is locally owned and operated with 2 convenient locations at 1601 Cambell St. and 3609 Sturgis Rd. in Rapid City. If you havent been to Mr. Movies lately, stop in to see our newly remodeled stores and browse the area's largest inventory of movies and games. Join the SuperSaver Club! Free Rentals With 6 Paid Rentals Reservation Privileges 10% Off Previously Viewed Movies & Games, Pop & Candy Stop by today for more information! Special Offers & Events Visa More About Us Mr. Movies always has specials such as our SuperSaver and MoviePass Plans. With the SuperSaver Plan, you pay one annual fee of$24.99 and receive 10 free rentals of your choice (movies or games). After the 10 free rentals, you continue to receive 1 free rental with 6 paid rentals. You will also receive 10 % off purchases and have reservation privileges. If you prefer to pay one monthly fee and not pay as you go, there are 3 different MoviePass plans. You can rent 1, 2, or 3 movies at a time with no due dates or late fees, just your monthly plan charge. We also offer other specials like our 5-7-5 special. You can rent 5 classic movies for 7 days for $5. You can also buy previously viewed movies for as little as $1.99. Disc repair is another service we provide. With over 25,000 movies and games to choose from, Mr. Movies truly is Your neighbor with all the movies and games. Follow Us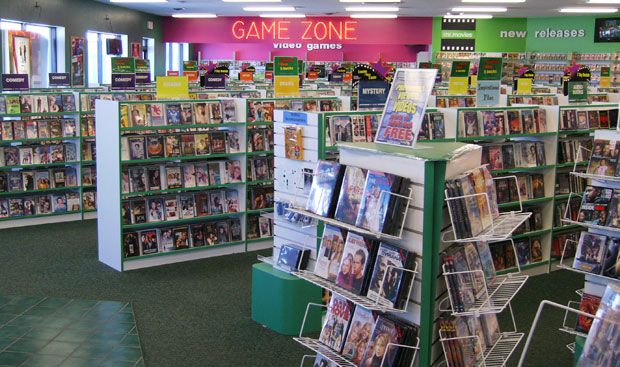 24, 2013, Rentrak debuted its first chart that ranks movies that have been sold or rented digitally. This type of weekly chart had been a requested for a long time, but the chart has some flaws since it excludes movies from NBC Universal and independent studios. Over time, movies from these companies might be included. The chart comes from Rentrak's Digital Download Essentials Industry tracking service. The report, which includes Internet Video-On-Demand (iVOD) and Electronic Sell Through (EST), for both Standard Definition and Digital HD movie purchases, was introduced at the 2013 Digital Media Pipeline conference held in Los Angeles by the Entertainment Merchants Association. Some of the biggest movies released in 2013 by NBC Universal (the parent company of Universal Pictures and Focus Features) including "Despicable Me 2," "Fast & Furious 6" and "Identity Thief." There are too many independent studios shut out of this chart, but some of the more prominent ones include IFC Films (whose biggest hit in 2013 is "Frances Ha"), Cohen Media Group (whose biggest hit in 2013 is "The Attack") and Magnolia Pictures (whose biggest hit in 2013 is "Blackfish"). Lionsgate, Summit Entertainment, the Weinstein Company, Relativity Media, A24 Films, Fox Searchlight, Sony Pictures Classics, Open Road Films, Millennium Entertainment, Anchor Bay and Roadside Attractions are independent film companies with ties to larger corporations (not NBC Universal) for home-video releases, and therefore can be included on the list. Here is the first chart released by Rentrak ranking the Top 10 movies sold and rented digitally: 1. Now You See Me 2. Iron Man 3
10 hotels featured in James Bond movies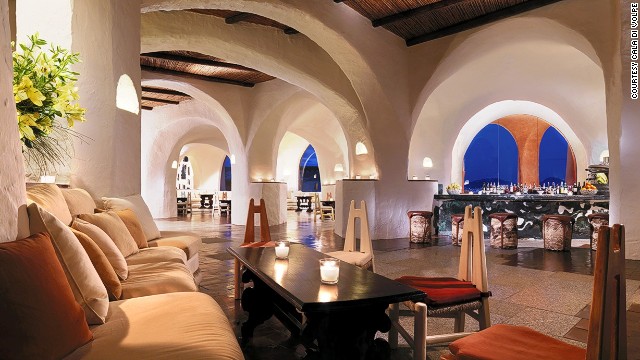 Prima Cinema has an answer, with the minor requirement of $35,000 (and a few other details) to get your home theater ready for first-run movies. Just as we'd heard when it first popped up a couple of years ago , that large setup fee buys the Cinema Player, a rack-mountable box loaded with a 2TB hard drive and enough DRM to keep the studios happy, plus a wired fingerprint reader used to ensure the owner's identity. Movies download automatically to its hard drive in the background so they're already there when the owner chooses to unlock them for viewing. That privilege costs $500 ($600 for 3D), good for one showing within 24 hours. Check after the break for more of our impressions after a quick preview at Prima's CEDIA 2013 booth, then prep your black card for the pricey purchase. We saw a bit of Ron Howard's new flick, Rush, a movie that popped up on Prima's systems last week even before it was available at most theaters nationwide. The movies play in 1080p/24 and are encoded in "higher than Blu-ray quality" with lossless PCM or Dolby TrueHD audio. In our brief viewing it certainly seemed on-par with a theater experience, although at this price we'd hope a 4K option arrives sooner rather than later. Of course, other than the steep entry fee there are a few other hurdles to jump before you can obtain one of these. It's only for home use in theaters that seat fewer than 25 people, with a check of the purchaser's background to weed out pirates, and the box requires a public static IP to make sure it stays where it's registered. Past that process, once it's all set up owners enjoy the kind of access usually restricted to the well-connected studio elite, screening the newest flicks at their leisure. Or, almost at their leisure, because while there's a pause button and a five minute skip, the usual playback controls aren't present here. The other fly in the ointment is a relatively short list of available titles.
Rentrak debuts first chart for digital sales/rentals of movies; exclusions noted
The cast and crew also stayed at the hotel during filming. The Peninsula Hong Kong , Salisbury Road, Hong Kong; +852 2920 2888; from $603 per room per night Hotel New Otani Tokyo In 1967's "You Only Live Twice," the New Otani hotel is the headquarters of Osato Chemicals, the Japanese front for Ernst Stavro Blofeld's SPECTRE operation. The hotel was built in 1964 by former sumo wrestler Yonetaro Otani, and is famous for its revolving restaurant and enormous Japanese gardens. Hotel New Otani , 4-1 KioI-Cho, Chiyoda-Ku, Tokyo, 102-8578, Japan, +81 3 3265 1111; from $303 per room per night One&Only Ocean Club, Bahamas Keep an eye for Villa 1085 in "Casino Royale." In "Casino Royale," Bond girl Solange is seen arriving at the resort before checking into Villa 1085. The property appears throughout the film: Bond is seen walking through the reception area, playing poker in the library and exploring the Versailles-themed gardens. Perhaps unsurprisingly, the Ocean Club's Dune restaurant now offers a Casino Royale cocktail — a combination of vodka, gin and wine. One&Only Ocean Club , One Casino Drive, Paradise Island, Bahamas; +242 363 2501; from $555 per room per night Hotel Cipriani, Venice, Italy Daniel Craig's James Bond moors his yacht at this hotel's private marina in "Casino Royale." The crew took over the Cipriani's restaurant to film this scene, and parts of the terrace appear throughout. Cast and crew stayed at the hotel during filming and the hotel's head barman recalls Craig enjoying a nightcap or two with co-star Eva Green. On one of his first visits to the bar, the actor was apparently offered a martini but opted for a Bellini, instead. Hotel Cipriani , Giudecca 10, 30133 Venice, Italy; +39 041 240 801; from $1,547 per room per night The Langham, London In "GoldenEye" — the first James Bond film not based on Ian Fleming's novels — this London hotel doubles as St. Petersburg's Grand Hotel Europe. The Langham was built in 1865 and is one of London's first purpose-built hotels. "Goldeneye" isn't the hotel's only starring role — it also appears in Mary-Kate and Ashley Olsen's film "Winning London." No, we haven't seen it either. The Langham , 1c Portland Place, Regent Street, London, W1B 1JA T; +44 20 7636 1000; from $454 per room per night Hotel Atlantic Kempinski, Hamburg, Germany Bond scrambles over the rooftop of the Atlantic Kempinski in "Tomorrow Never Dies." Bond scrambles over the iconic, globe-adorned rooftop of the Atlantic Kempinski in "Tomorrow Never Dies," and the hotel's exterior also appears throughout the film. Bond, played by Pierce Brosnan, stays in the hotel's Atlantic Suite and several scenes were filmed there.